14 November 2016 by Dean Brindley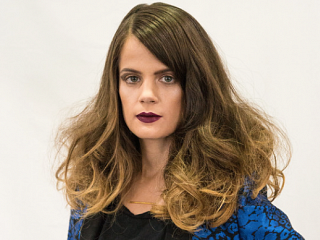 Here at Cream, we've staged two magazine shoots in the past month, one for Cotswold Life, the other for Cotswold Essence. It's a great chance for our award-winning stylists and colourists to be really creative, transforming models with the latest colours and techniques.
For our national magazine shoots and videography, we of course use professional models. But for the regionals, we love to bring in our clients and transform them. We think it makes it more real, more achievable for you to recreate the looks at home. We staged the Cotswold Life shoot in our Cheltenham salon, creating three stunning Christmas party looks for client and Cirencester-based interior designer Holly von Bock.
The first was a classic 1920s glamour wave – the ultimate black tie ball hair. Next, Creative Director Dean Brindley set to work on an undone, textured up-do, keeping it right on-trend by adding texture to the hair before backcombing for height and grip.
The last was a really funky, wild-thing look, perfect for a night on the town or cocktails with the girls. We brought in Cheltenham photographer Tracy Bentley for the first time for this shoot, and the results in the magazine were incredible.
Advertising executive and Cream client Kylie Taylor was our model for our Cotswold Essence shoot at our Gloucester salon.
For her, stylist Aimee created a beautiful Hollywood wave in a subtle, natural ash blonde.
Kylie loved her glamorous new look, and the photography, by Gloucester photographer Paul Nicholls, was stunning.
We're about to embark on another shoot, this time for a national magazine. Can't tell you anything yet, but watch this space.
Tweet