17 April 2017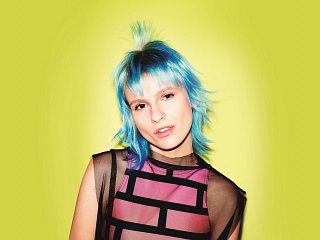 With all that gorgeous weather over the bank holiday weekend, we're now well and truly into spring – so let's embrace the colours of spring too.
Look around and you'll see all sorts of fresh new colours at this time of year, be it in fashion, make-up or even hair.
You only have to look at Schwarzkopf Professional's latest collections to know that there's a world of amazing colour out there just waiting to transform your hair.
The Essential Looks: Modern Ikon collection is incredible, and we absolutely love it.
OPULENT is a a contemporary take on 1950s glamour with rich, warm, feminine, luxurious tones.
BEAT ICON takes its inspiration from the fashion icons of the Sixties, with strong shades of browns and smudges of muted blondes giving an almost androgynous look.
COLORAMA is a colour-popping trend for the non-conformist. Whether it's colour clashes, loud accents or full-on brights, this is a wow. Basically, anything goes if you're brave enough.
So if you feel like embracing the change of the season, why not be brave and go for that complete colour change, or even just a new take on your existing look?
For inspiration, check out Schwarzkopf's Essential Looks pages here http://bit.ly/2pKWdJ7 – and then pop into our salons in Cheltenham or Gloucester for a complimentary consultation with one of our award-winning colour experts.
You can book at www.creamhair.co.uk or call 01242 579609 or 01452 305926.
Tweet