31 July 2017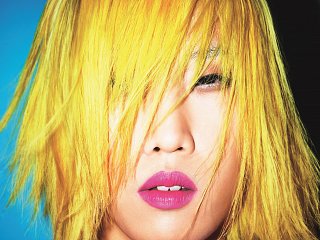 With all the amazing hair colours parading down the high streets this summer it got me thinking about how people look after them.
So I asked a few of my clients how they look after their fabulous hair colour once they leave our salons.
"I try not to use my straightening irons and curling tongs too often."
This is a very good point. Any mechanical wear and tear won't only damage your fair but it can even have an effect on your colour, making the ends of your hair quickly lose pigment, resulting in colour fading or patchy colour.
TRY: A heat protection cream or spray is a must-have.
"It's important to use quality shampoos to keep my colour looking vibrant."
Using high quality products isn't something we hairstylists say for the sake of it – especially when it comes to coloured hair. When you have your hair coloured, each strand is filled with colour molecules to change the colour of your hair. Shampoos that aren't designed specifically for coloured hair will damage those molecules and strip them from your hair. And all that means colour fade.
TRY: Schwarzkopf Professional BC Colour Freeze Cleansing Conditioner
"I keep my ever-changing colour topped up with some semi-permanent colours, it's fun and I can change my look dramatically."
Firstly I love this lady's hair – she's rocking a pastel jade green at the mo. This is a brilliant way to either top up or change your colour in between salon visits. If you have blonde hair, you can pretty much wash in wash out different colours whenever you feel like it. There are, however, things to look out for. It has to be a direct dye. Anything where you have to mix two substances together and has some sort of developer in will not wash out.
TRY: Schwarzkopf BLONDME Instant Blush
Just remember, give your colour some love!
Come and see our award-winning colourists and stylists in our Cheltenham and Gloucester salons.
You can see details of our collections and book online here http://bit.ly/2crlT7U.
Prefer to speak to a real person? Call 01242 579609 or 01452 305926.
Tweet