10 July 2017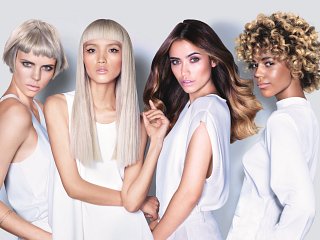 A fringe might appear to be a small hair change, but it can make a serious impact on your overall look – and that's why this week, our Artistic Director Dean Brindley is loving the fringe.
If you're fancying a little change or a big style statement, a fringe might just be the way to go. But beware it can be very easy to get it wrong. As I've been told by many a client: "I had an awful fringe when I was a little girl." So be sure to seek advice from a professional. Whether it's a side fringe, a bob with a fringe or straight cut bangs, I look to the celebs for some fringe inspiration
How about…Cara Delivigne's short, icy crop? Bella Hadid's sleek bob with a concave fringe? Mica Arganaraz's curly, heavy fringe? Ariana Grande's lightened fringe?
There are so many options – even faux fringes with an up do, a la Bella Hadid.
So why not embrace the fringe? Call our expert stylists and colourists on 01242 579609 or 01452 305926 and we'll get to work. Or you can check out our award-winning collections and book online at www.creamhair.co.uk
Tweet