12 June 2017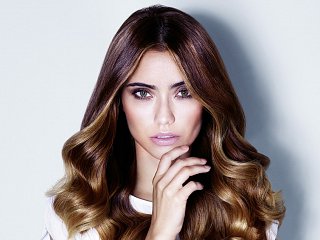 It was perfect for Glastonbury Festival 2017 (Official) – but last week's heatwave has been playing havoc with our hair. Artistic Director Dean Brindley offers his advice..
As we've just had the hottest few days we've seen in as long as we can remember, I thought I should give you some quick tips on how to keep your hair in the best shape – whether you're out in the great British sunshine or on your holidays.
Hair care is a must.
Heat will dry out the moisture in your hair just as much as it does your skin. As we all know, you should use a moisturiser or after-sun every time you've been out in the heat, and it's no different for your hair. There is a simple process that we should adhere to when in the sun, and it is as simple as these three easy steps ….
1. Wash
Suncare shampoo is formulated to gently soothe sun-stressed hair and scalp, and sets up your hair for more of the sun's rays the next day.
2. Moisturise
You need to keep your hair as moisturised as much as possible before and after your day in the sun.
3. Protect
There are many benefits to using a protection product – the most vital is that it will protect your hair and scalp from UV rays, but most also guard against free radicals and colour-fade. Other formulas can be beautifully cosmetic, with shimmer oils and glows to give you a sun-kissed look from day one. And don't forget…REPEAT. It's essential you carry out your haircare routine every time you've been in the sun.
Dean's hero products:
Schwarzkopf Professional BC Sun Protect range which includes shampoo, spray conditioner, treatment and a shimmer oil spray. Products are packed with Vitamin E and nourishing Monoï Oil de Tahiti, which replenishes and adds shine.
Tweet