05 June 2017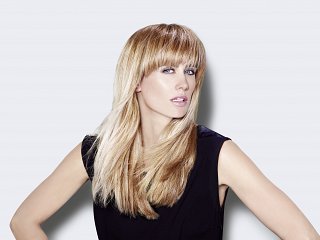 Thanks to this, the longest heatwave in 20 years, the sun is well and truly out this week.
And so it's time to get that hair colour ready for summer. Here are my go-to looks this season.
Nude
As monotone fashion is pretty much a staple now, it was only a matter of time before it reflected in hair colour. This is perfect for all complexions because it's just as warm as it is cool.
Sunset hair
Imagine the colours of a sunset just before it disappears from the beaches of Ibiza – golds, coppers, brownish reds…. These are rich colours that will make you feel warm and sun-drenched, and what's not to love about that?
Pewter
It's the colour that everyone blonde has been tempted with – platinum that just edges on a silver hue. It's almost a clean, icy white, but it's not for the faint hearted, and could take some work.
Auburn balayage
As it looks like the balayage is here to stay, it's nice to mix it up a little by changing the tones of the ends – or even the whole lot. One of my favourites is the auburn balayage where the burnt, brownish-red gives really natural-looking colour.
Surfer balayage
This is an extreme version of the balayage, which generally goes best on natural blonde hair. It maxes out the blonde ends to look like you've been a surfer in Hawaii all summer.
Creamy platinum
A beautiful creamy blonde which looks amazing as a solid colour, and it pretty much suits all skin types.
So if you want to embrace our summer – at least while it lasts (and it's set to be a gorgeous weekend too) – why not pop in to our Cheltenham or Gloucester salons and see one of our colour experts for some tips, advice and ideas?
We've just been named Best Hair Salon 2017 in the Muddy Stilettos (Gloucestershire) Awards, so you'll be in the best hands.
Tweet