24 April 2017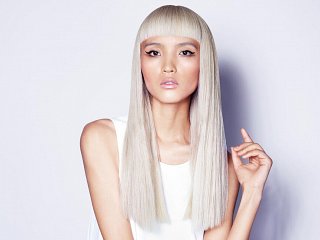 Did you know that 60% of people in the UK consider themselves to have fine hair? If that's the case for you, writes Cream's Artistic Director Dean Brindley, here are some things you might not know…
1. Contrary to what a lot of my clients think you don't have to wash your hair every day to get rid of the oil build-up. There are products like dry shampoos and mattifying powders which will help a tremendous amount on that second or third day.
2. Freshly-washed fine hair is often too soft and flyaway, so you need some good products to help control those wayward strands.
Using the right shampoo is a must. Using a product that's too moisturising will leave your hair lifeless and heavy, and using a shampoo which is too clarifying may leave your hair dry and under-nourished.
Take your stylist's advice – we know your hair, and we can prescribe exactly the right products for you.
3. When it comes to styling, the first thing I always advise is you need some "grip" to make your hair do what you tell it to do. So a good blow-dry product is essential, no matter however you style your hair.
4. Certain hair cuts can also help, as can colours, but professional guidance is key to achieving the best result for you look and hair type.
So why not pop by and have a chat with one of our experienced stylists in our Cheltenham or Gloucester salons for a complete, professional consultation on cut and colour – and the best Schwarzkopf Professionalaftercare specifically tailored to your hair?
Tweet