20 March 2017 by Dean Brindley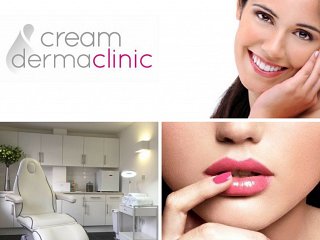 Spring is finally here – and it's time to turn our thoughts to the warm summer days ahead, when we all want to be looking our very best for holidays, weddings and outdoor parties.
Hectic lifestyles and the winter weather take their toll on our skin. From not getting enough sleep to eating the wrong things, that extra glass of wine we can't resist at the weekend to the stresses and strains of work – they all contribute to dull, lifeless skin and lines creeping in where we don't want them.
Now's the time to transform your skin and enjoy a younger, more vibrant you. Would you love to smooth away the crows' feet around your eyes? Do you dream of removing those stubborn frown lines, or making your lips look fuller? Cream has opened a non-surgical cosmetic clinic in Gloucester, and is now taking bookings for professional consultations.
Whether you're looking to lift your eyebrows and tighten your brow line, soften fine lines around your face, lift and firm your jowl area or improve the appearance of your neck, our expert consultant Dr Rachel Healey is here to help.
The next consultations run on Thursday, April 6 – until 7.30pm – and on consecutive Saturdays, April 15 and April 28.
With all-5* reviews praising the clinic's excellent service, professional advice and fantastic results, there's never been a better time to book in and look your very best for the summer.
For a free, no obligation consultation, call Cream Derma Clinic in St Aldate Street, Gloucester, on 01452 305926 or visit the Facebook page for more information at https://www.facebook.com/CreamDermaClinic/
We'd love to see you.
Tweet